Submenú para Heroes of Might and Magic de PC
Submenú para Heroes of Might and Magic de PC
Truco añadido por delecta el 24-02-2005
Si se comienza el juego con el parámetro: HEROES: El juego puede tener hasta 20 jugadores. MIGHT: En el juego aparecen 1300 dragones rojos, negros, verdes y dorados....
Truco añadido por Administrador el 12-08-2003
Trucos: 101495, mapa completo.
Descargas de Heroes of Might and Magic
Año: 1.995
Lanzamiento:
Plataforma: PC
Categorías: Estrategia
Distribuidor: The 3DO Company
Compañía: New World Computing
Valoración: 8,54 en 23 votaciones y 9.128 accesos
También disponible en otros sistemas:
[Game Boy Color]
¿Cómo valorarías este juego?
Juegos parecidos a Heroes of Might and Magic
---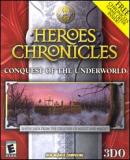 ---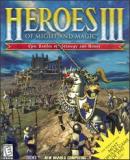 ---
Usuarios que han colaborado en este juego
| Usuario | Colabora en: |
| --- | --- |
| delecta | Trucos |
| Administrador | Trucos |